Achieve your charitable goals while helping your community. Read More.
---
Lemonade Day 2015
Hudson Community Foundation was a proud sponsor of the Lemonade Day Northeast Ohio which is Empowering Today's Youth to Become Tomorrow's Entrepreneurs. The Lemonade Day program teaches kids the principles of entrepreneurship and how to start, own and operate their own business. Young students from Hudson City Schools, Hudson Montessori and Seton Catholic did just that by creating and executing their own lemonade stands. The stands were set up around town where the community was able to come support the hard work of the students
---
Hudson Memorial Day Parade 2015
President/Chairman Drew Forhan along with board member and Treasurer Patrick Kirk represented the Hudson Community Foundation by participating in Hudson's annual Memorial Day Parade.  They joined Veterans, Cub Scouts, politicians, fire trucks and the Hudson High School Marching Band in honor of servicemen and women.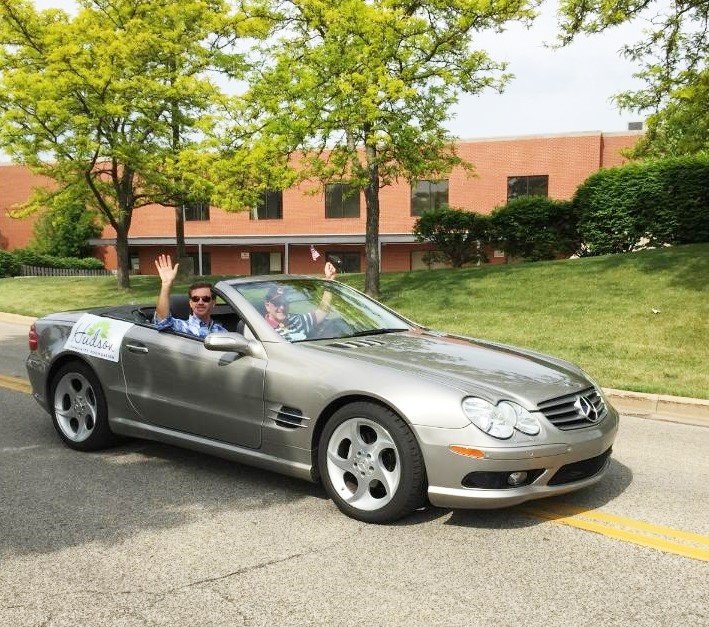 ---
2015 Hudson Bandstand Summer Music Festival
Hudson High School Jazz Band I & II performed in the Hudson High School auditorium on Memorial Day. This HCF sponsored concert was a production of the 2015 Hudson Bandstand Summer Music Festival. They kicked off the summer with a wonderful performance for friends, family, and members of the community.